Great Welsh Roads 4
NEW: Time changes to programmes 5 and 6!!
Programme 5 will now be shown at 8:00pm on Monday, 24th March
Programme 6 will be at 7:30pm on Thursday 27th March
(Two Great Welsh Roads in one week!)
Click on the series 4 button above to have a look at where Mike Parker and the van take us this time!
(Watch series 3 by clicking the link above)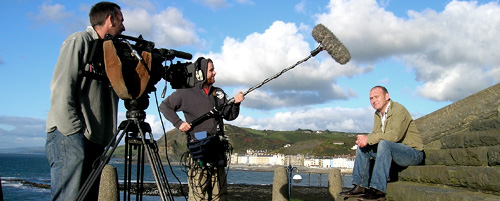 From swimming in the beautiful Usk river to a Carmarthenshire beer that tastes like grapefruit, Mike takes us on another tour of a country that seems both very familiar and very alien. You won't find this Wales in the tourist brochures but it's all the better for it.